Trident Plumbing and Heating Services
Trident Plumbing & Heating, located in Weyburn, offers a range of services for a number of applications. We service homes and commercial buildings, as well as rural and agricultural systems. Read through our services below. Be sure to give us a call for all of your plumbing and heating needs!
Heating
We have experience with keeping your heating systems maintained for those colder months you need it most. Our services include maintenance, repairs, and replacements.
Cooling
Maintenance, repairs, and replacements are available for your cooling systems as well. Be sure these systems are in complete working condition before it gets too hot outside!
Water Treatment, Pumps, and Heaters
To ensure the water is running smoothly through your faucets and the rest of your plumbing system, we offer comprehensive services that include maintenance and full repairs.
Pumps
Septic
Problems with Nitrate, Bacterial, etc.
Corrosion Buildup
Hard Water
Repair
Replacement
Residential, Commercial, and Rural
Plumbing
Our plumbing services are available for clogs, backups, flooding, spraying, and a wealth of other issues you might experience. We will clear up your systems in no time.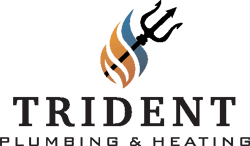 Plumbing Services
Brands